Pelion, the famous land of the Centaurs, and home to some of the most picturesque and beautiful images in all of Greece, is waiting to welcome you here to this stunning region of Greece.
With it's beautiful sandy beaches scattered around the coastline, and the dominating presence of the famous Mount Pelion, this truely is a region which you can visit any time of the year.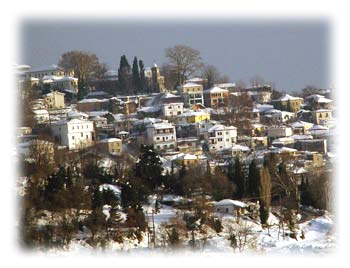 With close access to the port-serving city of Volos, yet far away enough to feel as though you are isolated amongst nature and the elements, Mount Pelion is the ideal destination for your holidays away from the stress and noise of everyday life.